Explore our range of Cornish Milk Paint
The Cornish colour palette of this range of paints reflects the natural beauty of it's coastal surroundings, from rustic country side locations, small fishing villages, its landmarks and mining heritage. Cornwall has every colour shade possible, their colour palette has been chosen for their true authentic shades and high pigment tones. The formula doesn't require any priming, has exceptional coverage, outstanding adhesion and is self-levelling, which means brush strokes disappear. Once cured the paint becomes waterproof, scuff resistant and offers UV protection which means the Cornish inspired colours will never fade. Also it does not need waxing and is totally eco-friendly, including the carton.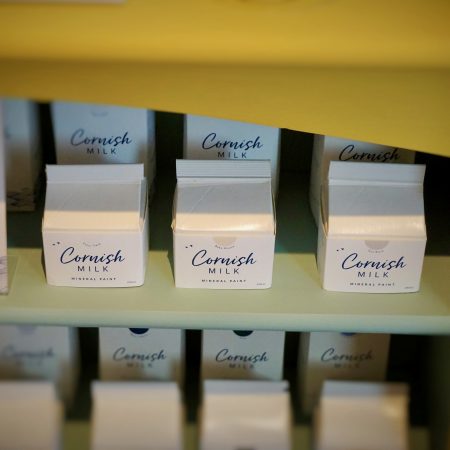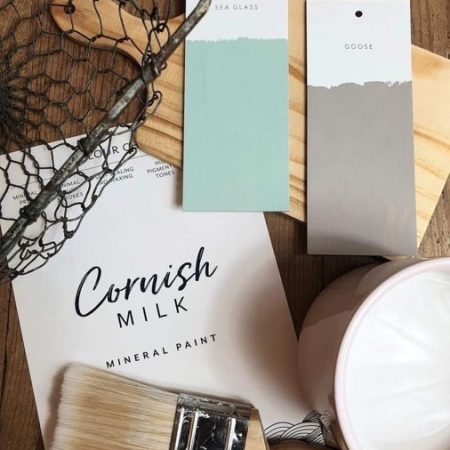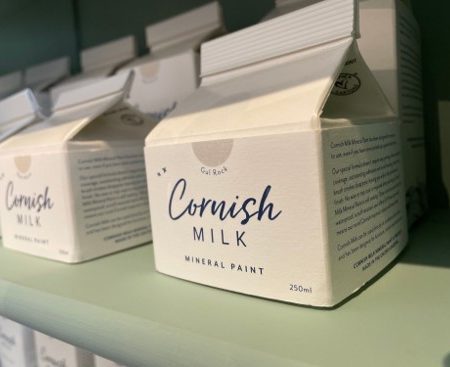 250ml Carton of Cornish Mineral Milk Paint
£12.95
Available in all 22 Cornish inspired colours, this size has a coverage of Approximately 5 Square metres and is packaged in a totally recyclable carton.
500ml Carton of Cornish Mineral Milk Paint
£21.95
Available in all 22 mineral paint colours, the coverage is approximately 10 Square metres and is packaged in the unique recyclable carton.
500ml Traditional Eco-Primer
£16.95
Provides the perfect base coat for furniture, interior woods, melamine and MDF surfaces. Available in two colours Farmhouse, for light coloured top coats and Foggy for deep coloured topcoats and sold in a eco-friendly recyclable carton.
500ml Bioclean
£10.96
A unique plant based furniture and hard surface cleaner which powerfully removes dirt, grease, grime and odours such as tobacco. Simply spay the Bioclean onto your surface and leave for a minute or two and wipe clean.
500ml Biostrip
£13.95
A biodegradable paint stripper, which is safe for both users and the environment, Biostrip is water based, non toxic, eco-friendly and effectively removes paint, varnish and wax from furniture. Can also be used on wood, Stone, Brick, Concrete, Plastics and plastered surfaces.
FOLLOW @MARMALADEATDOGPOLE